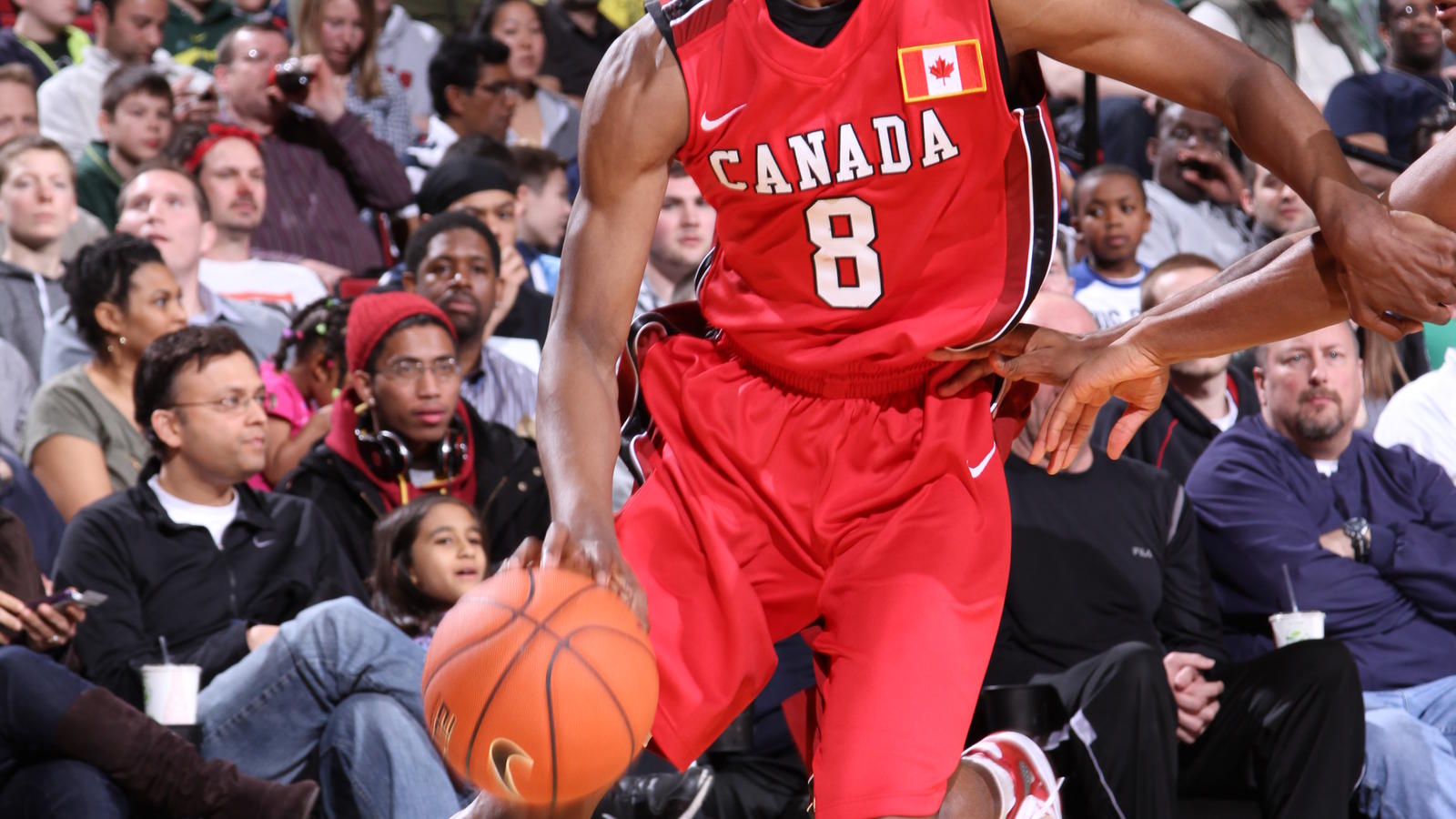 The Nike Hoop Summit 2013 celebrates the internationalism of the game by gathering the world's elite, amateur basketball players spanning 9 countries and four continents to Portland, Oregon.
The Nike Hoop Summit, taking place April 20, features America's top senior high school players versus a World Select Team featuring many of the world's top players of 19-years-old or younger. An incredible 140 former players who have participated in previous Nike Hoop Summit games were drafted by NBA teams.  Six of these alumni were No. 1 draft picks.
The World Select Team will be seeking to repeat their 2012 success, when they defeated the USA 84-75 in front of a national television audience.
Forward Andrew Wiggins (6'7", Canada) returns for his second Nike Hoop Summit appearance, having led the World Select Team with 20 points in the 2012 victory. He was also MVP while playing for Canada at the 2012 Nike Global Challenge.
Sergey Karasev (6'7", Russia), who is currently making a splash in international competition, joins Wiggins on the World Select Team.
The remaining World Select Team roster includes:
Forwards - Gabriel Deck (6'6", Argentina) and Livio Jean-Charles (6'9", France).
Guards - Dante Exum (6'4", Australia), Nikola Ivanovic (6'3", Montenegro), Dennis Schroder (6'1", Germany) and Mario Hezonja (6'7", Croatia).
Centers - Mouhammadou Jaiteh (6'8", France) and Karl Towns Jr. (6'11", Dominican Republic).
The World Select Team at the Nike Hoop Summit 2013 will be led by third-year coach Roy Rana, who is a seven-year veteran of the Canadian National Basketball Team and was appointed Head Coach of Canada's Junior National Team in 2012. The World Select Team's assistant coach, Serbia's Marin Sedlacek, is making his 13th Nike Hoop Summit appearance.
"So many Nike Hoop Summit players have gone on to become national and even global stars that the annual game is now firmly established as the most prestigious youth basketball event in the world.  Players such as Kevin Durant and Dirk Nowitzki left their mark in previous Nike Hoop Summit games, and it's exciting to see who will be the next superstar," said Lynn Merritt, VP Nike Global Basketball Sports Marketing. "Nike is proud to partner with USA Basketball, the Portland Trail Blazers and the Rose Garden to bring this year's event to Portland."
The United States holds an 11-4 advantage in the Nike Hoop Summit. 
The list of World alumni includes: Dirk Nowitzki, Yi Jianlian, Sui Ran, Patrick Mills, Enes Kanter, Nikola Mirotic, Tristan Thompson, Andrea Bargnani and Bismack Biyombo.
For more information on the Nike Hoop Summit click here.