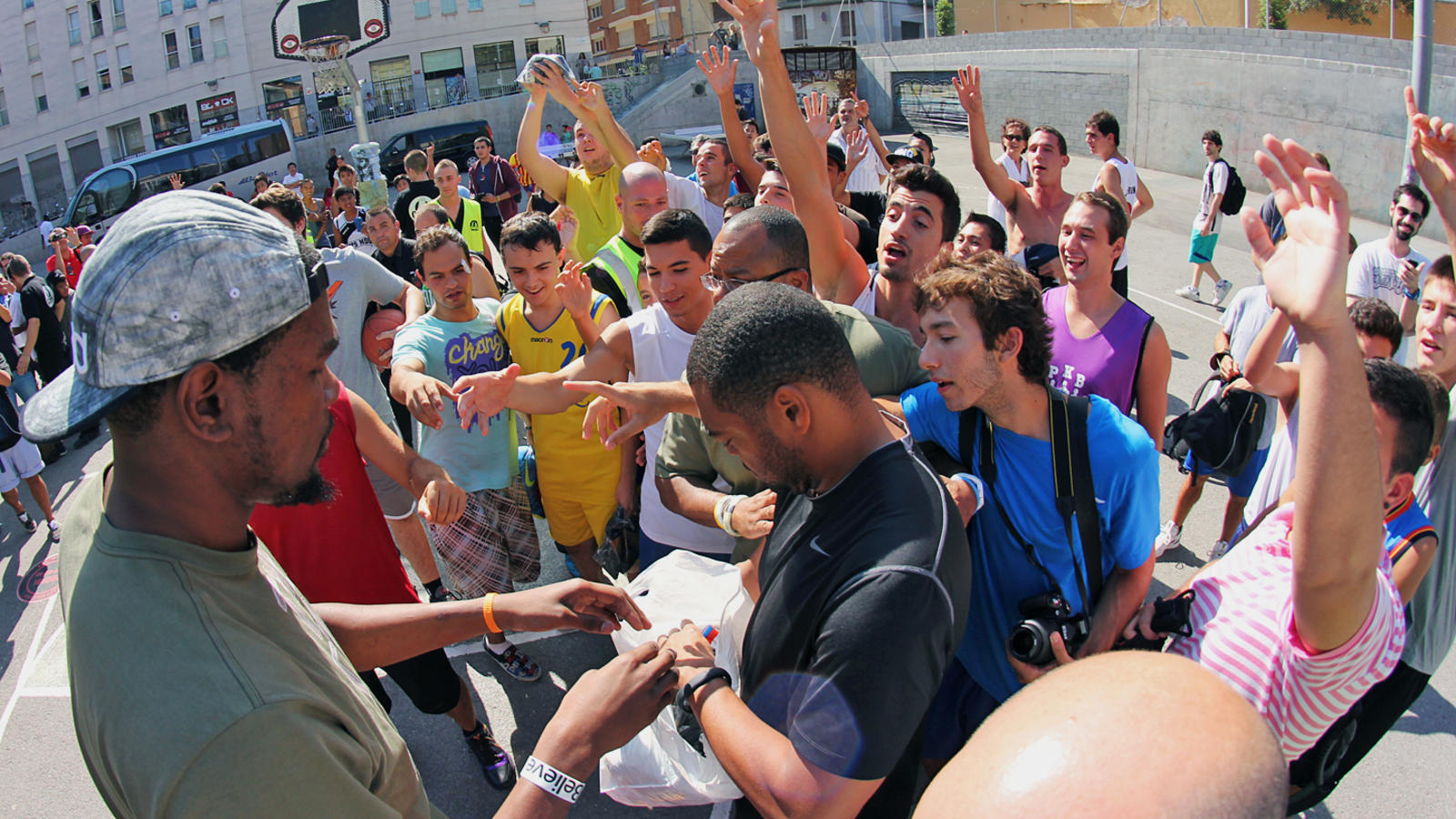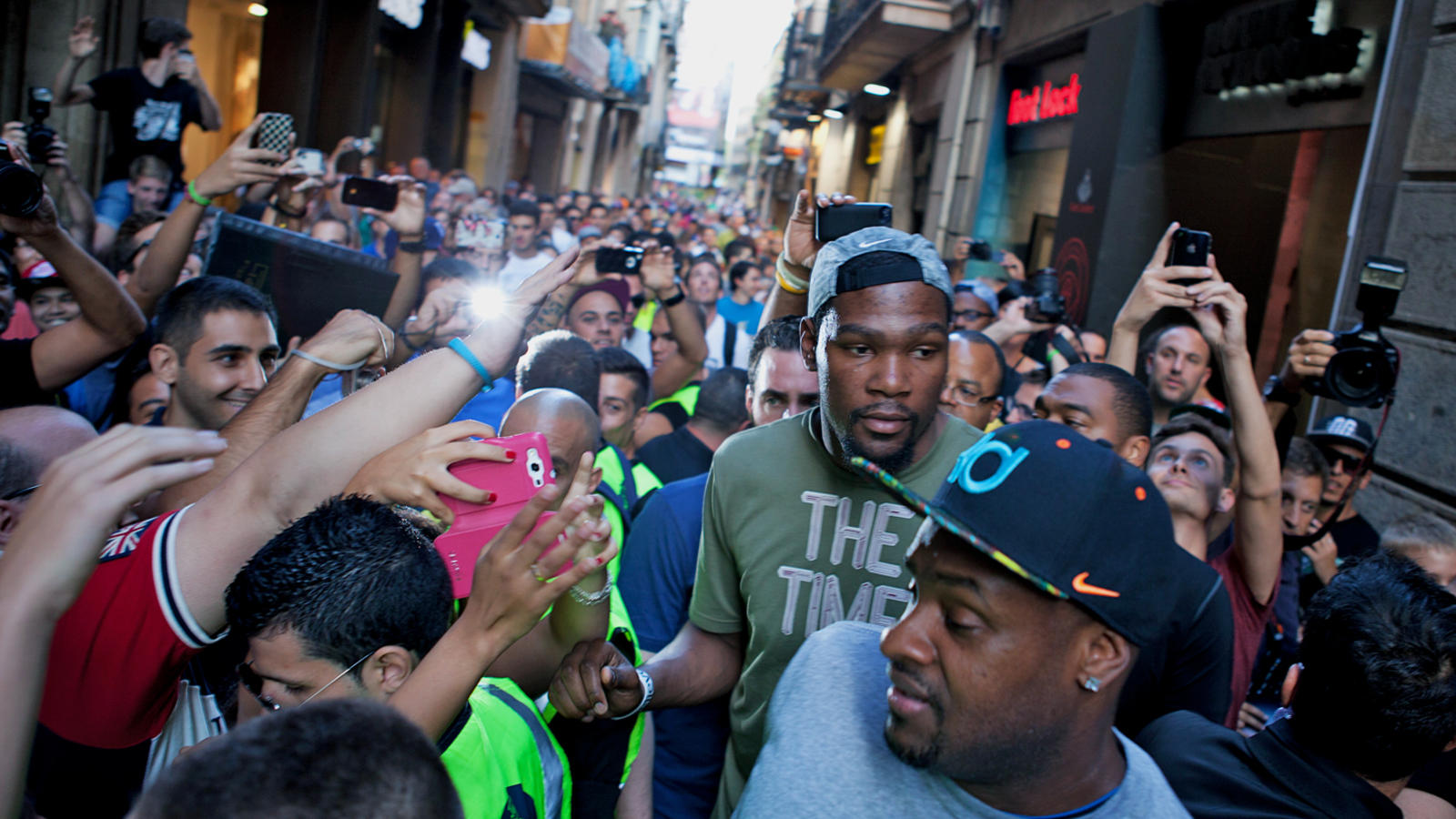 KD in Spain: Day 2, Barcelona
Kevin Durant's Nike European tour concluded in Barcelona on Tuesday with an event celebrating basketball in Spain. Hundreds of fans gathered at a seaside basketball court to witness Durant's final act in Europe before returning to the United States.
The event took place on the Barceloneta beach, just a short distance from the sea, and consisted of a three-on-three tournament and a drills contest. Durant was challenged by the local winner of the "Big Chucky" drill, named in honor of KD's first coach. Durant then served as coach for one of the finalist teams of the street basketball competition. The second team was coached by the surprise appearance of native son Pau Gasol.
The event crowd, invited through the partnership between Nike and Foot Locker, were thrilled by the special basketball atmosphere, with Durant and Gasol acting as hosts. As the packed event concluded, Gasol presented Durant with a Spanish National team shirt with his number 35, while giving KD a challenge for next year's World Cup in Spain.
This second full day of activities in Barcelona marks the conclusion of Durant's nine-day, four-city European tour that surprised and delighted basketball aficionados in Paris, Milan, Rome and Barcelona. 
-----------------------------------------
KD in Spain: Day 1, Barcelona
Reaching the final location on his European tour, Kevin Durant landed this morning in Barcelona, Spain. The day began with a visit to the downtown Nike store location where invited media watched a television screening of Spain's national basketball team game at the European Championships. The media in attendance were surprised by Durant's appearance, and even more so when he invited them to follow him on his day's journey.
Durant's second stop of the day was at one of Barcelona's most popular street basketball locations. The young athletes who were playing at the Valdonzella court, a short distance away from the Barcelona Museum of Contemporary Art, were extremely excited when Durant suddenly started playing alongside of them. Shortly after his first court visit Durant arrived at a second court, Barceloneta, and surprised more local basketball players.
Durant finished his first day in Barcelona with a visit to Foot Locker's House of Hoops where he hosted a media conference.
Durant's Barcelona journey continues tomorrow.